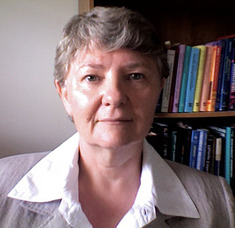 Diane Jacobs has been a physical therapist since 1970, and has used manual therapy to treat people with pain problems since the 80's in her solo practice.
In 2005 she helped to found the Canadian Physiotherapy Association's Pain Science Division (PSD) and served on it until 2014.
In 2006 she commenced a study with the University of Saskatchewan, results of which were presented at Canadian Physiotherapy Congress in 2010.
In 2007 she was given permission to dissect the cutaneous neural rami of the arm, cementing her preeminence in understanding the cutaneous innervation in the body. In 2011 she volunteered to assist World Confederation Of Physical Therapists' network for physical therapists interested in pain science (officially dismantled in 2018).
In 2016 she published a book, DermoNeuroModulating which contains a synthesis of pain science awareness, clinical reasoning, and manual therapy strategies for pain. In addition to teaching hands-on workshops internationally, she owns and operates Sensible Solutions Physiotherapy in Weyburn, Saskatchewan, Canada, and is active online.
Diane's on the road a lot and loves the lively company of cute cat videos to brighten her day, wherever in the world she finds herself!