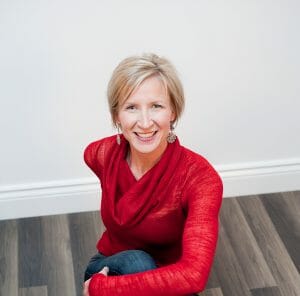 Shelly Prosko, PT, CPI, C-IAYT is a Canadian physiotherapist and yoga therapist dedicated to educating and empowering individuals to create and sustain optimal health through the integration of yoga into modern healthcare and rehabilitation.
She is a respected pioneer and founder of Prosko PhysioYoga, a combination of physiotherapy and yoga therapy. Shelly guest lectures at medical colleges, speaks internationally at conferences and events, and offers onsite and online continuing education courses for yoga and healthcare professionals.
Shelly also offers individual PhysioYoga sessions, public workshops and online services for those living with persistent pain. She believes that meaningful connections, being out in nature, sharing joy and dancing (her favorite) are powerful contributors to healing and well-being.