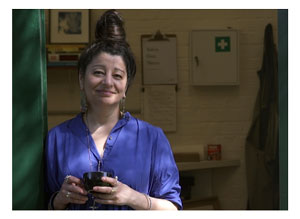 I literally fell into the land of chronic elvic pain – specifically Pudendal Neuralgia (PN), on March 1, 2007 when a fitball I was sitting on burst and I fell to a concrete floor. At the time, I was working at ooi, my art & design studio that I run with my husband Theo.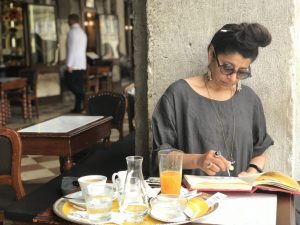 I am an artist and now I also consider myself an advocate for people with chronic pain and Australian injured workers.
It's been an overwhelming emotional journey since 2007.
As well as the endless hunt for treatment that might lead to recovery, I have:
Created pudendalnerve.com.au — a website created to give hope to people with chronic pain and to educate those who treat them.
Self-published "Art & Chronic Pain", a simple 'story-like' book that helps people with chronic pain explain what it's like to have this condition.
Presented my story to 180 health practitioners interested in chronic pain at The Alliance for Improving the Management of Pain 2014 in Sydney, Australia.
Created a documentary, The Hurting Strings, a story focused on my non-drug dependent approach to managing and living with chronic pain.
Been interviewed for the 7.30 Report – Choosing practitioners on the new website whitecoat.com.au, which enables people to rate, compare and find healthcare practitioners.
Joined the Alcohol & Drug Foundation's A risk – medication harms campaign,
Founded Pain Train – my health summary which has been featured in the AMA Vicdoc magazine
been invited to the upcoming GPADD Dealing With Addiction Conference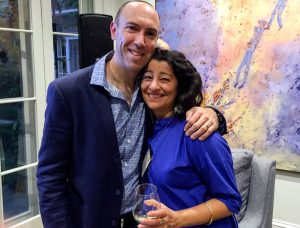 Since my diagnosis 4.5 years after my fall, I've had appropriate treatment that has been slowly chipping at the PN glacier. And yes, I was living with unbearable pelvic chronic pain that made me feel I had my finger stuck in a power point. It had me sleeping my life away and when not sleeping, in so much pain it was impossible to achieve much at all. I was existing, not living.
A huge thanks to my diagnosing physio who lent me her research and encouraged me to put this website together. Also a huge thanks to those who personally wrote letters of support and to everyone who permits me to share their valuable information.
Another reason why I made the site is because I felt Australian injured workers needed some advocacy also. My experience with the Victorian Workcover Authority (VWA) has been nothing short of horrific. The VWA accepts premiums to manage the workers' compensation system but they have neglected to support me in the way they claim to do. From my experience, this system merely seems to exist to generate funds for itself and only adds to the pain and trauma of an injured worker.
Soula Mantalvanos talks about the problems of pain medication with pudendal neuralgia