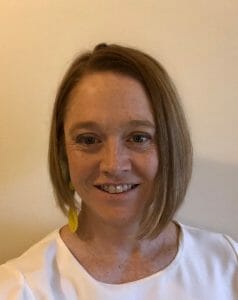 Alison qualified as an osteopath in 2001. She has a Masters of Pain Management from Sydney University Medical School and Royal North Shore Pain Management Research Institute. She has lectured at Australian Catholic University, Victoria University, RMIT and George Fox University in a variety of science and clinical subjects. She has also worked as part of the teaching team at Deakin University Medical School and is currently based in Melbourne, Australia.
Alison works as a clinician at Pain Matrix in Geelong Australian and at Brighton Spinal and Sports Clinic, Melbourne. She runs seminars for health professionals on topics regarding the science of chronic pain and it's integration into clinical practice.
She has also written a book called "Pain Heroes – Stories of Hope and Recovery" in which she hopes to show persistent pain sufferers that there is hope, and the common themes or motifs underlying the thoughts and feelings shared by people with pain before they were able to adopt a holistic approach to getting better.