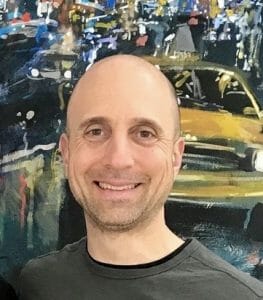 Dr. John Colaneri is a Doctor of Physical Therapy who practices as an interdisciplinary team member in the Spinal Cord Injury Unit of the VA Medical Center in San Diego, California, USA.
He is mid-way through a graduate certification program in Chronic Pain Management offered online by McGill University in Montreal, Canada. His professional interests include exploring pain management strategies with veterans who are living with spinal cord injury (SCI), which is often accompanied by other conditions such as traumatic brain injury (TBI) and post-traumatic stress disorder (PTSD).
When not working or sifting through the literature, John escapes to the Southern California outdoors to hike, run trails, or to get in the ocean; he loves to listen to all genres of music, read a gripping period thriller, and travel internationally as often as possible, always in search of a great espresso.