Pain and Your Brain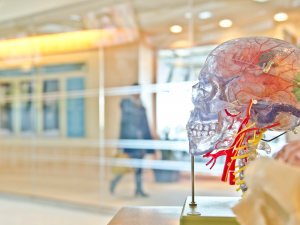 There's a funny, but unfortunate, thing that happens when people talk about the brain and pain. People listening often think that the brain's role in pain means that "it's all in their head", or somehow it's "not real pain".
The truth of the matter is that your brain is the boss, but it doesn't account for the whole story of ongoing pain.
Your brain and nervous system are weighing up all the many parts of your life experiences, and making a decision about whether you are safe. You have some amazing systems and senses that are protecting you that you don't even know exist.
If those systems get enough evidence that you are not safe, your brain will take action. You will get signals that make you do something different, to protect the health of your body. Pain is one of those signals. And it becomes a problem when it sticks around.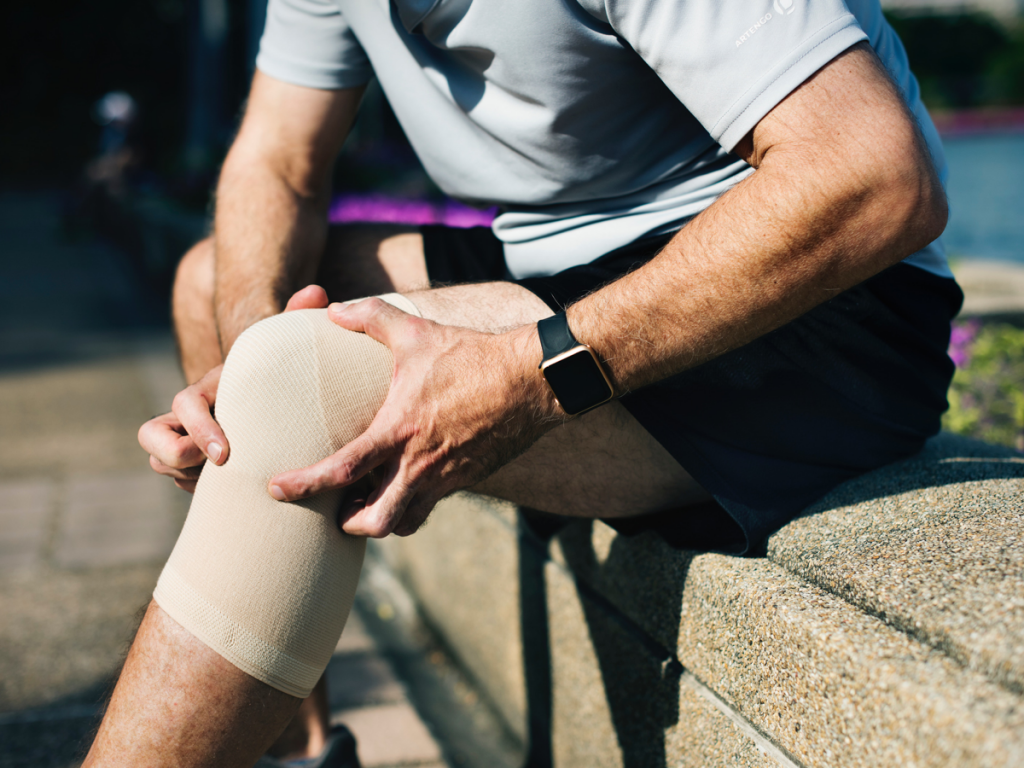 All Pain Is Real
Did you know that understanding more about pain can help you feel better? Health professionals often forget how much they had to study to learn about pain in order to better understand it. It takes time and repetition to really make sense of pain.
As health professionals, it is part of our job to explain pain correctly so that you can understand it. When you understand pain, and how it protects you, you've made the first steps towards recovery.
When I'm talking to someone about their pain, I listen carefully to their story and work with them to understand that their pain is a whole-person experience. When I hear something like "that's all very interesting, but my pain is real", I know something very important has just been revealed.
All pain is real, regardless of what started it or how it has developed. In fact, a good way to understand your brain and its role in pain is through a strange phenomenon called "phantom limb pain". It shows us that people can have "real" pain that persists even in a missing body part.
Phantom Limb Pain
Can you imagine having your leg or your hand amputated, due to disease or accident? I hope you never have to experience that, but many people do. I have spent years as an occupational therapist working with amputees and helping them recover from this experience.
60-80% of people that have a limb amputated still have pain somewhere in that limb. They have real pain somewhere in a limb that is no longer a part of their body. As they wake up from the anesthetic or some time afterwards, they develop pain where their leg or arm used to be.
This pain is no different from any other pain; it's uncomfortable, distressing, worrying and interrupts the person's life. It's often described as being burning, stabbing or cramping. The mysterious thing is it is felt in a limb that isn't there.
What's Happening in the Brain to Cause Phantom Limb Pain?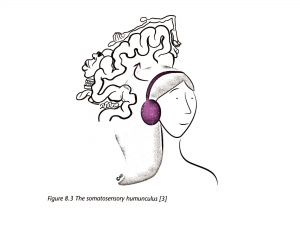 While phantom limb pain is common, there is some debate about the cause.
Most of the scientific studies point to changes in an area of your brain called the "sensory homunculus". You can think of this as a map of your body in your brain.
When you have pain that persists, this area of the brain changes. It reorganizes so that the brain mapping of the painful part doesn't match the actual physical body part in the way that it used to. The more disturbed the map is, and the greater the difference between the mental map and the physical body part, the greater the pain the person experiences.
In people with phantom limb pain, the area that used to be represented by the limb is usually taken over by the representation of the lip (the brain areas representing these parts of the body are side by side). The loss of representation relates to how much phantom limb pain they feel.
Researchers know that this re-mapping also happens when you have other types of long-term pain, like low back pain. If you have pain that lasts for a long time, you can't avoid having some brain changes. Your brain is constantly sensing what is happening to your body and modifying itself in response. Such changes can result in increased pain in the absence of a limb, like in a person with a phantom limb (Flor et al 1997).
But what is most important is that because your brain is capable of change (more on that below), it can benefit from and adapt to exercise, just like your muscles and your heart.
Medications, like opioids or drugs for neuropathic pain don't help your brain to change in the way you need. Active treatment such as movement and exercise, combined with reassurance and support, help these healthy changes to occur. Brain-training treatments that help people with phantom limb pain are also useful for people with other persisting pain conditions.
Re-wiring Your Brain Maps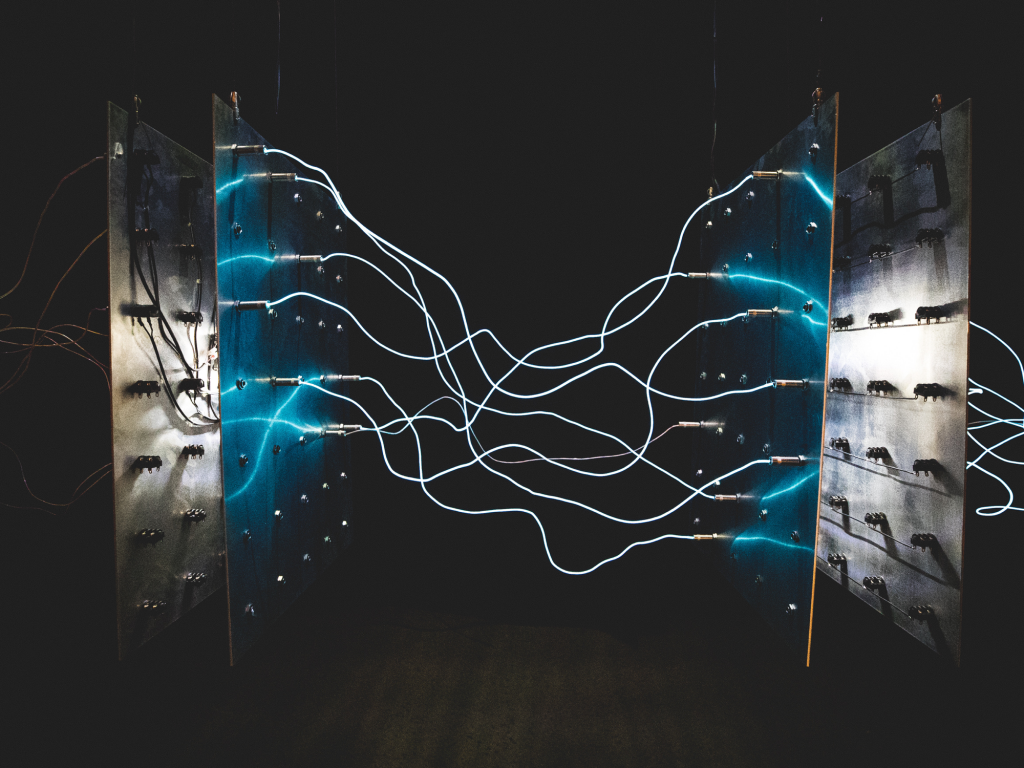 Knowing about the changes that happen to your brain maps when pain persists is a very powerful thing. All pain, no matter what's causing it, is real. Understanding that changes to your brain mean your pain is not accurately telling you about your body's health status gives you some new powers. It means that your system can be on super-high protection mode. This means that you can be sore when you move, but that you are still safe.
This knowledge by itself may not take the pain away. But it helps you to recognize that we need to approach these brain changes as a primary part of treatment.
Your brain has a life-long ability to change. We use the fancy term "neuroplasticity", which you might have heard of as it's gotten to be quite a popular concept in recent years. Neuroplasticity means that your nervous system (such as the messengers – neurons – and the way they talk to each other) can change.
Our ability to form new connections between neurons or strengthen existing connections between neurons is how we learn new skills over a lifetime. It explains how people recover from stroke and brain injury. It's also how people can re-train the sensitivity of their nervous system to recover from persisting pain.
Sensory Discrimination Training
One non-pharmaceutical treatment for rewiring your brain is called Sensory Discrimination training. This involves re-learning to feel and locate sensation accurately in your painful area.
To do this, a therapist will touch your skin in different area in the part of your body where you hurt. You have to identify the location and the type of sensation you're getting. Your therapist gives you feedback about whether what you're feeling is accurate, and gives you practice to help you re-learn.
As you become more attuned to your painful body part, you alter the mental body image. Thus, you're improving the match between the mental body image and the physical body part.
This technique is used successfully with amputees to re-train phantom limb pain. Research shows us that sensory discrimination training helps reduce phantom limb pain (Flor et al. 2001). This type of therapy reduced pain significantly in 64% of people who received it, while the control group did not improve. The training helped the brain to re-map, and the representation of the limb return to normal.
This is exciting news for people with low back pain. We know that similar brain map changes occur with this condition, so it is possible that persisting low back pain is caused by an inaccurate representation of the lower back in the brain.
Re-training your brain, like learning anything new, takes motivation and effort. If there was some way to make it quick and easy, you would have found someone selling it online by now! Here are some steps you can take to start moving in a positive direction:
Understanding that your brain changes with ongoing pain
Feel more confident that retraining your brain is possible
Find the right kind of help from therapists that understand pain
Explore other ways of encouraging brain changes, such as new activities, practicing relaxation through breathing, or mindfulness meditation.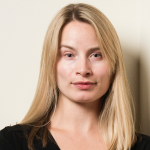 A massive thank you to A/Prof Tasha Stanton for reading and editing this post, and for the work she does in perceptual science and pain that informs best-practice treatment for persisting pain all over the world.
Want to know more about the science behind phantom limb pain and your brain? The video below tells you more.

References:
Flor, H., Braun, C., Elbert, T. and Birbaumer, N., 1997. Extensive reorganization of primary somatosensory cortex in chronic back pain patients. Neuroscience letters, 224(1), pp.5-8.
Flor, H., Denke, C., Schaefer, M. and Grüsser, S., 2001. Effect of sensory discrimination training on cortical reorganisation and phantom limb pain. The Lancet, 357(9270), pp.1763-1764.
Flor, H. 2004. [Visualisation of phantom- and backpain using imaging techniques. Implication for treatment]. Orthopade, 33, 553-7.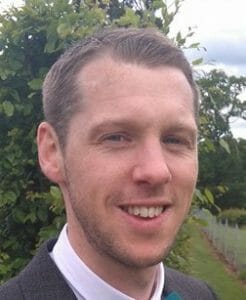 Andrew Graham is a UK-based Occupational Therapist who specializes in assessing and treating phantom limb pain in amputees. Through his experience as an OT, a profession founded on helping people improve their health and well-being by engaging in meaningful activities, he helps people to understand some of the more difficult aspects of persisting pain. This clinical interest in phantom limb pain led Andy to leave his clinical position in December 2017, and pursue further PhD study in specific treatments for this pain condition.