Hands-on pain treatment shouldn't hurt!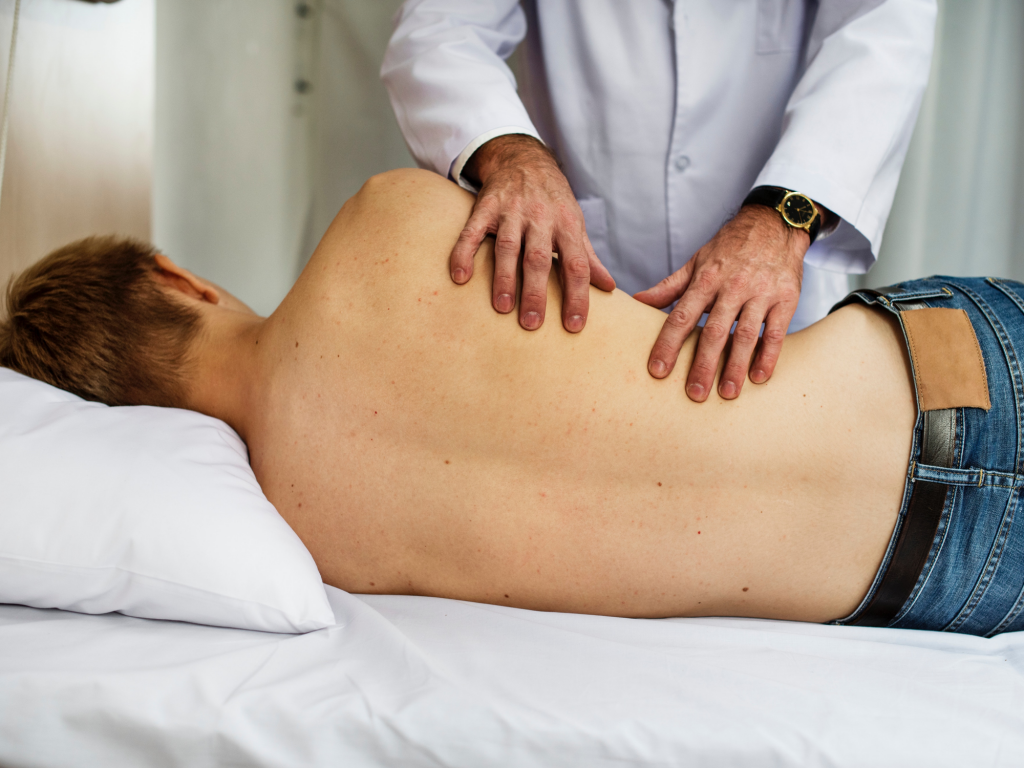 When you think about physical therapy, manual therapy, massage or self-treatment techniques like foam rollers and massage balls, what else do you think of?
"Ouch" is what people often think, even when there's some relief associated with that increased pain!
There seems to be a long-held attitude of "No pain, No gain" with hands-on treatment that goes against what we know helps a sensitive nervous system recover. People think it's ok to have increased soreness in the days after seeing a hands-on therapist for pain, but that's just not right.
This is part 3 of a series with Diane Jacobs, Physiotherapist, as she takes us through how she would help Alex, a person with neck pain, in the clinic with some manual therapy. Although Diane is touching Alex's skin and doing something to him, she is also involving him actively in the process by paying close attention to what he is experiencing in his body.
Treating Painful Bodies with Careful Touch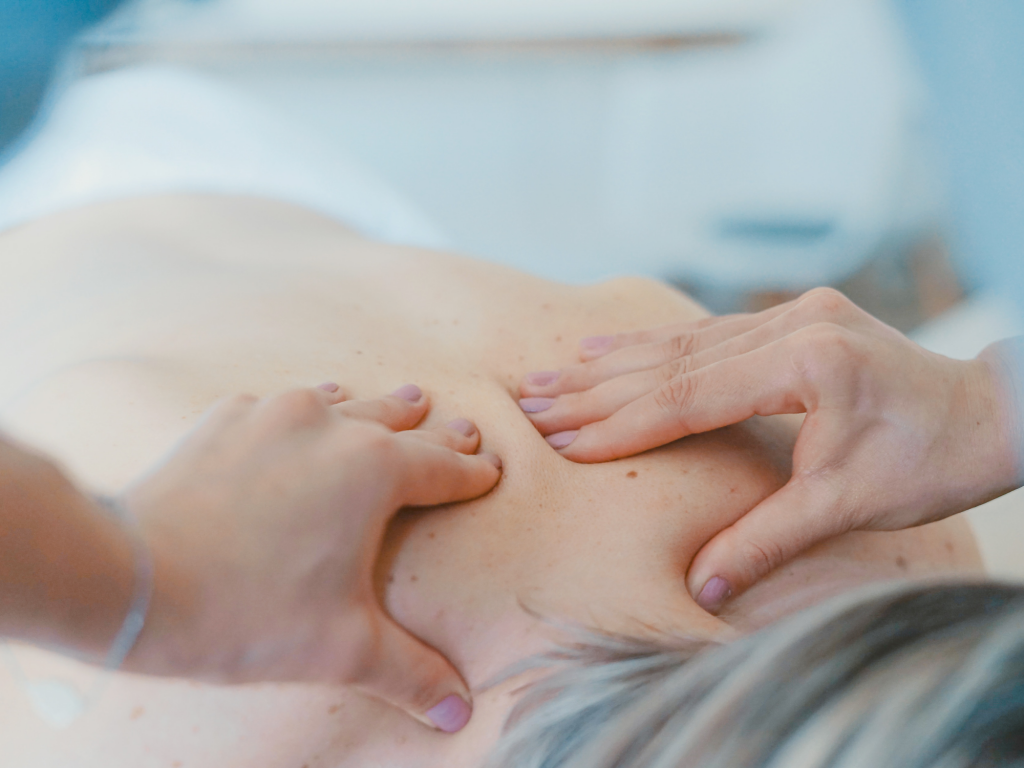 I explain to Alex that I'd like to try some hands-on work, "..if that's OK". No health care professionals should try to convince you to have a treatment that you don't feel comfortable with.
Usually people agree, however, even if they say yes, some parts of their nervous system may still say "no" to pressure, stretch or stimulation from my hands. The parts that say "No" are indistinct, only accessible through sensitive touching with my well-practiced hands.
Before I put my hands on Alex's neck, I make it clear that he will be in charge of how I handle his body. I say, "I will be feeling your neck, thoroughly, slowly, carefully. There might be tender places. I won't hurt them, but I do need to know where they are, and for you to tell me, because you can feel them way better than I can. OK?"
Alex says, "OK."
"All of this should feel perfectly comfortable. If it isn't, I want you to tell me right away so I can back off. This is not about making the pain bigger, because all that does is reinforce it. It should actually feel good, or at least neutral. OK?"
Alex says, "OK."
I want Alex to feel like he has complete control over how I handle his body, with full permission, and in fact the responsibility, to speak up if I hurt him. Should I accidentally pull his hair uncomfortably or inadvertently press into something tender while trying to unload something else tender, I want to know about it.
Feelings Inside Your Body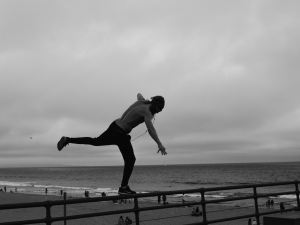 I also want Alex to fully experience how he feels on the inside of himself, and feel free to express that. I want him to learn to pay close attention to how this treatment feels, and make it a team effort. I want him to become aware, at a kinesthetic, non-verbal level, of his nervous system interacting with my hands, and my hands interacting with his nervous system. I want his brain to have a chance to change, rapidly, around new sensations that may start out as external, done by my hands, but will rapidly become felt inside him.
We use the word "interoceptive" to explain the sense of how we feel inside our body. It's the feeling of all the internal sensations we can feel when we pay attention. Interoceptive sensations can be quite wild – some people see colors flood throughout their body, some people feel space open up in a formerly painful place that felt cramped by pain. These types of sensations are highly individual and people who experience them often really get into describing all of it. On the other hand, the experience of others is more subtle. Some don't notice much of anything until after they sit up and move again.
Alex is more the silent type.
I ask him, "What do you sense in your body?" He says, "Nothing."
Sensing inside our bodies
This is typical of most people. I think it's a cultural thing. People in our culture grow up externally focused, for the most part. Teaching people how to "go inside" and then talk about it can be a bit tricky. It can feel a bit invasive, a bit scary even, so I use different strategies.
More expressive people will generally be OK with a bit of priming. I might say to them, "Feel free to tell me what's going on inside you, or what you are experiencing with this work if you like." "Do you notice anything different happening?"
They might say things like, "It feels as though my arm is getting longer" even though I might be working on their neck at the time. I don't find this surprising. There are some papers about deliberately elicited kinesthetic or proprioceptive illusions created by superficial skin stretching from around 2005.
Some people see colors. I am personally one of those. I had a vivid experience while having my feet worked on, decades ago. Barely any movement was involved – the practitioner was simply making contact with the soles of my feet while I lay on my back. After some time my brain gave me a beautiful internal experience of the color pink, flooding my body, slowly billowing from the feet all the way up to the top of my head, accompanied by delicious relaxation.
A few people I've treated have remarked on having similar experiences – for one woman the color she sensed diffusing throughout her body was purple. Another woman imagined spiral telephone cords in her body that connected contralateral arms and legs, brightly glowing yellow-green. Anything is possible and everything is permissible.
Alex seems not to be a person familiar with going inside himself to "see" or "imagine" his sensations, and turn them into images. I get it. It's a skill that can be learned though, so I try again:
D: "If you could see your sensations right now, what would they look like?"
A: "What do you mean?"


D: "Can you feel changes happening in your body?"
A:"Well, sort of…"


D: "Does any one of those sensation stand out more distinctly than the rest?"
A:"I don't know…" and he trails off, as if retreating from any further questioning.
I get the sense that Alex was busy doing sensory-cognitive work and I interrupted it. Oops. It's about him, not me. I back off.
"That's fine, you can tell me about it later… if you want." Alex remains quiet.
Now I get the sense I've backed off successfully and no harm has been done to our therapeutic relationship.
Learning to Feel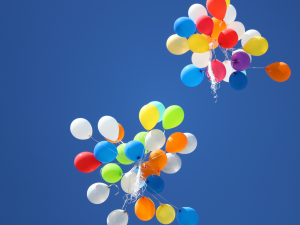 One of the best training experiences I ever had was a two-year modular program called Somatic Experiencing, in which we were led through interactive exercises designed to wake us up to our own inner processes. It was geared toward psychotherapists (I was the only PT there) and helped us learn how to provide emotional first aid by building a containment system with people who were emotionally distraught.
At that time, in the early 1990's, I had recently opened my first solo practice and was getting used to the fact that a lot of people I was seeing seemed to start spontaneously crying in my presence. So I thought it would be prudent to go get some new skills so I could start to be present with emoting people without becoming swamped and triggered myself!
The acronym they used to get in touch with the distressed person was SIBAM – sensation, image, behavior, affect, meaning. We were taught how to "track" – pay close attention to unconscious movement in our subject – ask a lot of questions, get them to form as vivid an image as possible about what might be churning around on the inside. We were taught to get people to focus on sensation and not on thoughts.
We would often begin by asking people to go into their body, starting at the top and travelling down to the feet, giving them about 10 seconds to do so. We might provide an image to aid this visualization, such as watching a rock sinking down through water to the bottom of a pond. After that process, we were taught to ask questions such as, "If you could see your feeling inside your body, where would it be?" The person would place their hand somewhere, usually over their chest or belly. Then they might be asked, "If this feeling had a size, how large or small would it be?" "What color is it?" "Does it feel warm or cool?" "Is it heavy or light?" "Smooth? Rough?" There were no wrong answers, only allowing people to creatively express themselves.
The emphasis in the training was to use the image as an anchor for exploring emotional issues, without having to say much about their content at all. Instead, the emphasis was on following sensation, while seeing and verbalizing changes as they occurred in real time. Whenever anyone would seem close to become overwhelmed, one brought them back to the present moment by asking them to focus on their sensations again. The images would change. Almost invariably, as the emotional storm cleared, the image would resolve into a ball of yellow light at diaphragm level.
I used this method a lot for several years and with many people. It was and remains fascinating to me. I usually ask people to describe their pain as it might look if it were an object. What size, shape, texture or color is the pain? I also have them describe it to me as it changes. It can be a fun game, depending on the person. People who are anxious tend to take it way more seriously.
Alex seems relaxed and focused, with nice and even breathing. He's off in his own comfortable space, so that's good enough for now. I will have to depend on my own sensations in my interactions with him. And that's OK.
New Body Sensations and Effortless Movement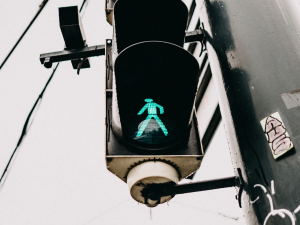 When we're done, I ask Alex to sit up again and feel his neck as he moves it. "Take a moment to feel your movement right now. What do you sense in your body?"
He moves it more easily, and farther than he could before.
Alex remarks, "My neck feels longer. It feels like my head isn't even heavy. It feels weightless, like a helium balloon."

I ask him, "Does it feel like there is more room in there for you?"
This is my favorite question, because I think it brings the whole "self" back into all the multiple schemas and maps the brain has for body awareness. I think it helps anchor a positive moment of awareness in people's minds, which can be helpful in the long-term. I want Alex to be able to return to this moment if his pain should return for some reason. If he can return to this feeling, it might be easier for Alex to get himself out of pain if he has fully experienced and explored, verbally, how his neck feels after our session.
He says, "Yes!"
"Awesome!" I reply, "That feeling is likely because now pain is not inhibiting in your neck anymore and they are free to work normally again. At least for right now. Remember how this feels. Make a mental snapshot of it."
I stop talking for a little while as Alex moves his neck every which way, paying a lot of attention to learn where his new boundaries of movement are, and how they feel in the present moment.
After some time passes, I continue, "Practice going back to this feeling often, right inside yourself. Help your brain remember how this feels so you can feel like this again, over and over."
New sensations enable new activities
Alex asks me, "Do you think it would be OK for me to get out my bike? Go for a ride?" This is something he's been longing to do for two years!
I say, "Sure! but start with a short one just to test the waters. Meanwhile, do your movement homework for the next three days. You should gradually be able to go for long rides again! As long as you want!"
My manual therapy treatment is mostly about touching people carefully. I drag their skin slowly and gently, unloading places that are sore so they aren't anymore. I pull nerves about slightly in the process, trying to find a way to do it that helps their tenderness disappear.
Hopefully for good.
I hold them in that position of ease for at least 2 minutes, often longer, before slowly letting go. I enjoy feeling the nervous system in a person shift, sometimes rapidly but usually gradually, from tension to relaxation. Two nervous systems, working together.
I like to think I'm providing new sensations and inputs to the nervous system this way, so that Alex's brain has a chance to choose a new way to be. Getting the nervous system back to the point where activation and inhibition are balanced is the goal. Remember, it is often not enough inhibition from the central nervous system in cases of ongoing pain. This allows danger signals from the body to travel to the brain unimpeded and create a strong pain perception.
I'm touching someone's skin to change how their nerves function, and how their body feels.
I want my touch to give them permission to get back to the life they love.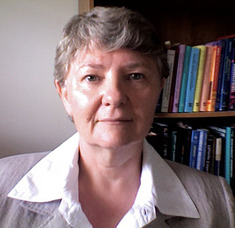 Diane Jacobs has been a physical therapist since 1970, and has used manual therapy to treat people with pain problems since the 80's in her solo practice. In 2005 she helped to found the Canadian Physiotherapy Association's Pain Science Division (PSD) and served on it until 2014.
In 2016 Diane published DermoNeuroModulating, a book which combines pain science awareness, clinical reasoning, and manual therapy strategies for pain. In addition to teaching workshops internationally, she owns and operates Sensible Solutions Physiotherapy in Weyburn, Saskatchewan, Canada, and is active online.